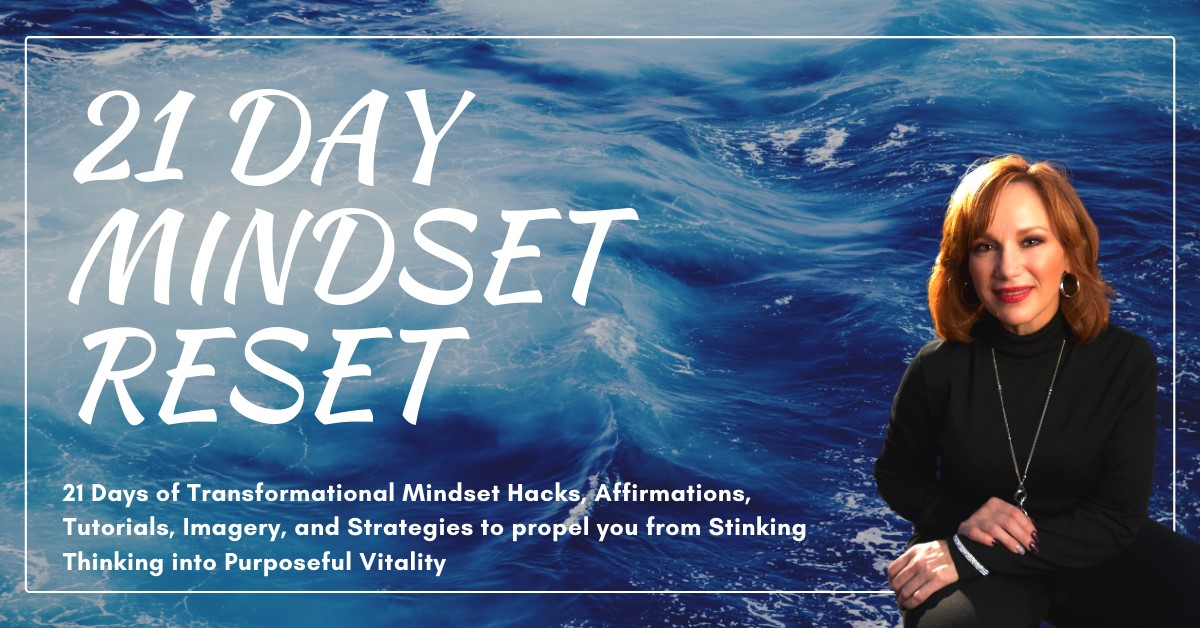 The Law of Attraction in 21 Days
Ephesians 3:20
Now unto Him who is able to do exceedingly abundantly above all we could ever ask, think, or imagine, according to the power of God that works in us ...




There is a magnetic force within your spirit that draws the goodness, grace, favor, and provision God has provided for you. When you position yourself properly, you will magnetize good things from heaven, as every good and perfect gift comes from the Father of Lights.


Because you are a child of God, you are already connected to the Maker of all things. But you must be directed by the Spirit of God within you. You must allow your faith, words, thoughts, and every other area of our life to be directed by the Holy Spirit.


This dynamic course is the flagship product by which all other Mindset Mastery courses have been written by author, speaker, coach, pastor, and prophet Dawn Churchill.

All content is currently in transit from a private facebook group onto this platform. You can purchase the course at this link. You will get immediate access to it via facebook, and lifetime access to it here after the content has been transferred. For ONLY $297!
21 Days of Transformational Mindset Hacks, Affirmations, Tutorials, Imagery, and Strategies to propel you from Stinking Thinking into Purposeful Vitality
Begin your journey of Renewing, Invigorating, Energizing Metamorphosis.....from who you are.....to the person you've always known you could be!
REGISTER TODAY!!!
Why 21 Days?
It takes exactly 21 days to DECODE negative thoughts, messages, and mindsets, and ENCODE or rewire them with positive life-giving, life-affirming truths that PRODUCE RESULTS.
What's Included:
21 days of targeted positive affirmations
21 days of stimulating imagery
21 days of destroying negative thoughts and emotions
21 days of energizing step-by-step strategies
21 days of invigorating mindset hacks
What's Required:
*Facebook account for access to private group
*Open Mind and Willing Heart
*20-30 minutes of daily focus
REGISTER TODAY!!!
Example Curriculum
Day 1 ~ A Mind is a Terrible Thing to Waste
Day 2 ~ As a man THINKS in his heart, so is he
Day 3 ~ Watch over your heart (and words) with all diligence, for from it flows the springs of life.
Day 4 ~ Death and Life are in the power of the tongue
Day 5 ~ A wholesome tongue is a tree of life, but perverseness in it breaks the spirit.
day 6 ~ Words are containers for power, you choose what kind of power they carry.
Day 7 ~ I AM: The Two Most Powerful Words on Earth
Day 8 ~ I HAVE: The Next Two Most Powerful Words on Earth
 Day 9 ~ I DO … Creating the ACTIONS behind Your intentions
Day 10 ~ Say It Again …. and again and again! (the law of repeated confession)
Day 11 ~ Embody Your Affirmations with Emotion
Day 12 ~ Fortify Your Heartfelt Affirmations With Faith
Day 13 ~ Disempowering Belief "I Can't"
Day 14 ~ Disempowering Belief "I Don't Have Enough"
Day 15 ~ Disempowering Thought "I Just Don't Feel Like Doing It!"
Day 16 ~ Raise Your Expectations!
Day 17 ~ Imagine the Possibilities!
Day 18 ~ Meditation & Visualization
Day 19 ~ What's Holding You Back?
Day 20 ~ Discover Your Mindset Blocks
Day 21 ~ Take Responsibility for Every Thought You Think (and every word you speak)
BONUS MATERIAL
7 Areas of Affirmation to Speak Over Your Life Daily
Make No Negative Judgements
Destroying Stubborn Mindset Blocks